The most reliable way to follow an account on Mastodon and the rest of the Fediverse is to follow its account address, also known as its Fediverse address. All Fediverse accounts have a unique address that looks like this:
@ username @ server
Your address is visible on your profile page, just below your profile picture and display name.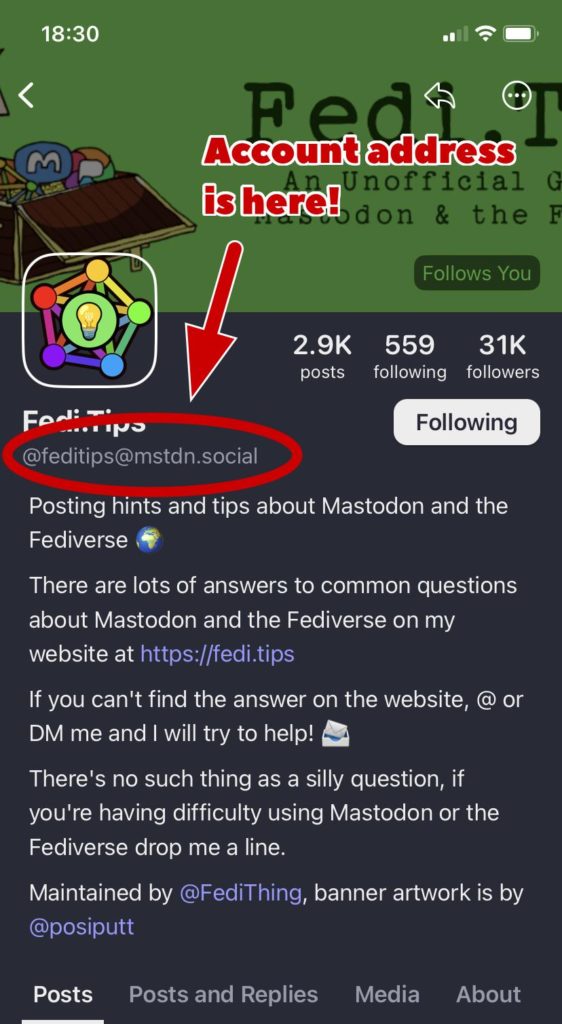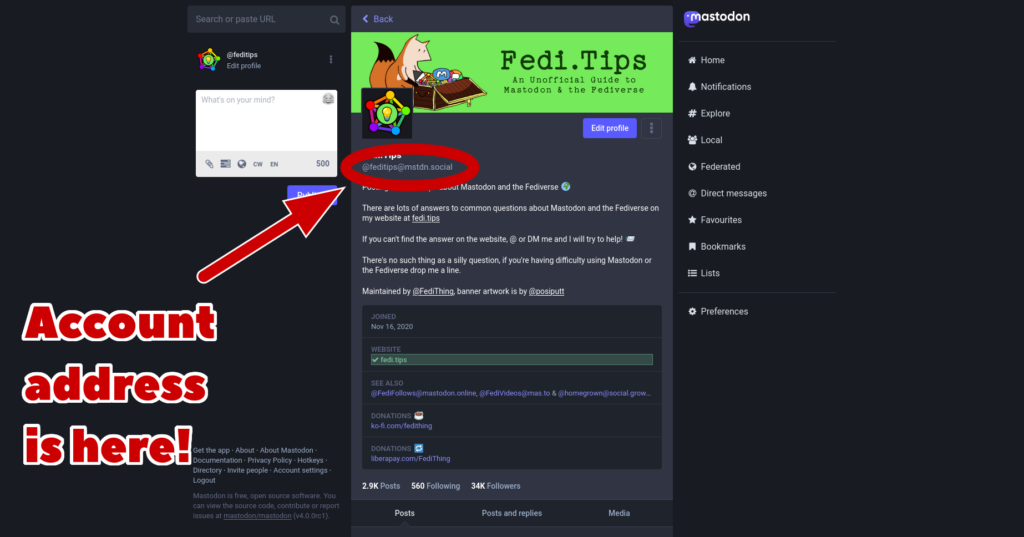 If you want people to follow you on the Fediverse, give them your full account address from your profile. Addresses are by far the most reliable way to find an account's profile. You can exchange Fediverse addresses with friends in real life the same way you would exchange phone numbers.
Each full account address is unique because only one account has that username on that server.
You can follow an account by copying and pasting its address into the search box on Mastodon (or whatever Fediverse server type you're using) and then searching for it. The account associated with that address will appear in the search results, and clicking on it will take you to the account's profile page. You can then follow it by clicking the Follow button.
If you can't see the search box, click here to see how to access search on the apps and website.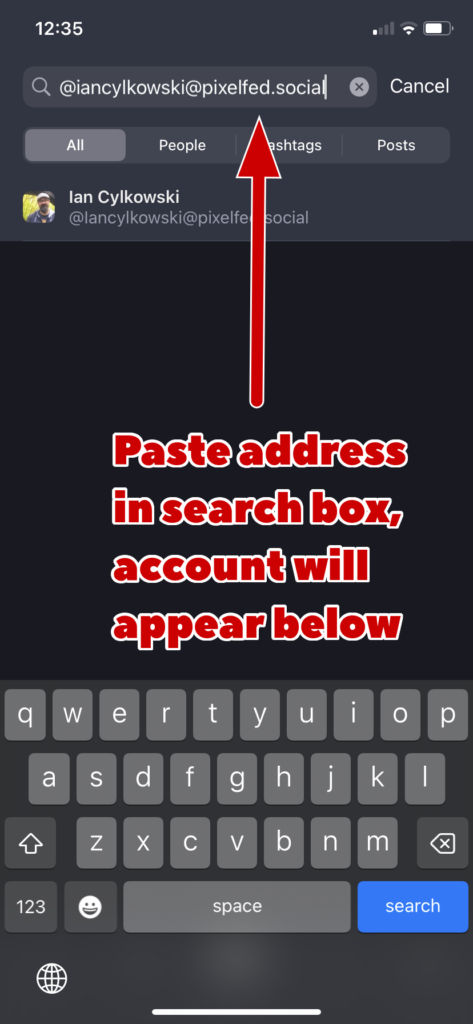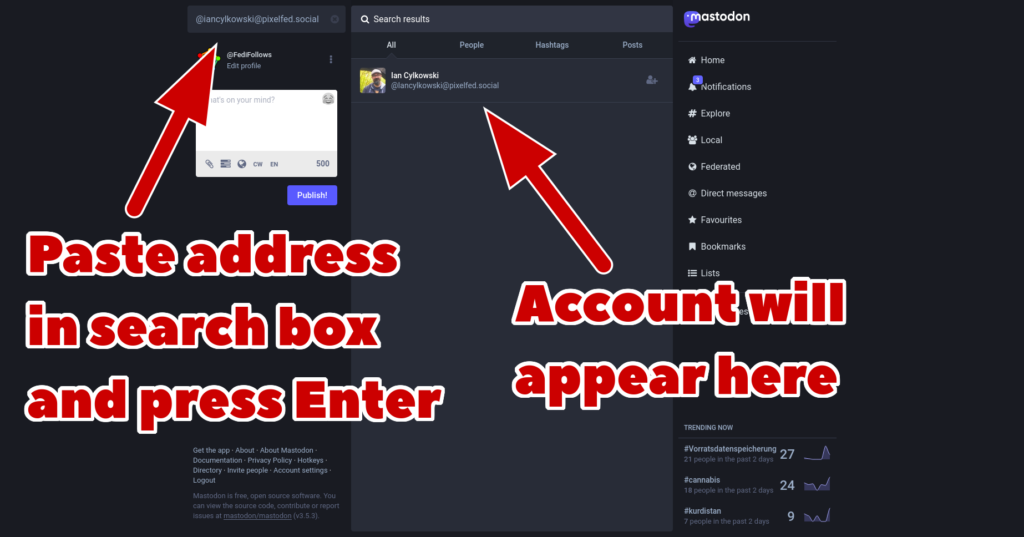 Other types of Fediverse addresses will also work on Mastodon
As well as Mastodon addresses, the above process will also work with other types of Fediverse address including Pixelfed, PeerTube, OwnCast, BookWyrm, Friendica etc. When such an address is viewed within Mastodon it will look like a Mastodon profile, but it's actually on another server type. If you open its original page you will see what it "really" looks like.
Why do Fediverse addresses look like email addresses?
Fediverse addresses look like email addresses because they use a similar structure for federating their networks together. Each server is independent and the servers talk to each other, so the address includes both the server's name and the user's name to make sure messages get to the correct account. Because only one person can register a particular username on a particular server, an account's full address is always a unique combination.
Why does it usually show just the first part of my address in posts? Why does it sometimes show the full addresses?
In order to make the posts easier to read, Mastodon and many other Fedi platforms abbreviate addresses to just show the first part of the address when you're @-ing people within a post. However, if there are two addresses with the same username being discussed in the same post, then Mastodon will show the entire addresses to avoid confusion.
Think of it like names and full names in real life: in a conversation you would probably just use part of someone's name ("Have you met John?"), but if there were two identical names in the same conversation you might say both names in full to distinguish them ("Have you met John Smith and John McDonald?").
Why can't I just find accounts by searching?
You can find accounts by searching, however if an account is very new or if no one on your server has ever interacted with it, it may not be visible in search results yet. This is why account addresses are so useful, because they force your server to notice that account straight away.